It's normal for Indiana to be hit with some real bad weather but there was one particular instance when we got hit HARD by Mother Nature and all of the snow she could possibly have wanted us to have she dumped right on us along with freezing temps (wind chills bringing us to -40 degrees)! While it's already not fun being in the hospital when it snows, it's especially not fun being in the hospital when it snows and is so cold you can't even go outside and play. Once, while employed at the hospital, I decided to bring the fun indoors. I grabbed a basin and headed out to scoop up some snow for several fun activities.
The first fun activity was a seek and find. The snow was pretty packed in there and this picture shows what was found once the patient scooped through all the snow with her mini shovel. Lots of fun prizes awaited her if she just looked hard enough! This picture just shows the big ticket items that were quite easy to find. Also hidden further below and in all the nooks and crannies of the snow was My Mini Mixie Q's which are small enough that it was quite a challenge to find all the pieces! This would also work well with Shopkins (they're also small and would pose a challenge) or anything that has a blind bag which can create a double surprise! 1) Surprise! You found it! 2) Surprise! You still don't know what it is until you open up your blind bag!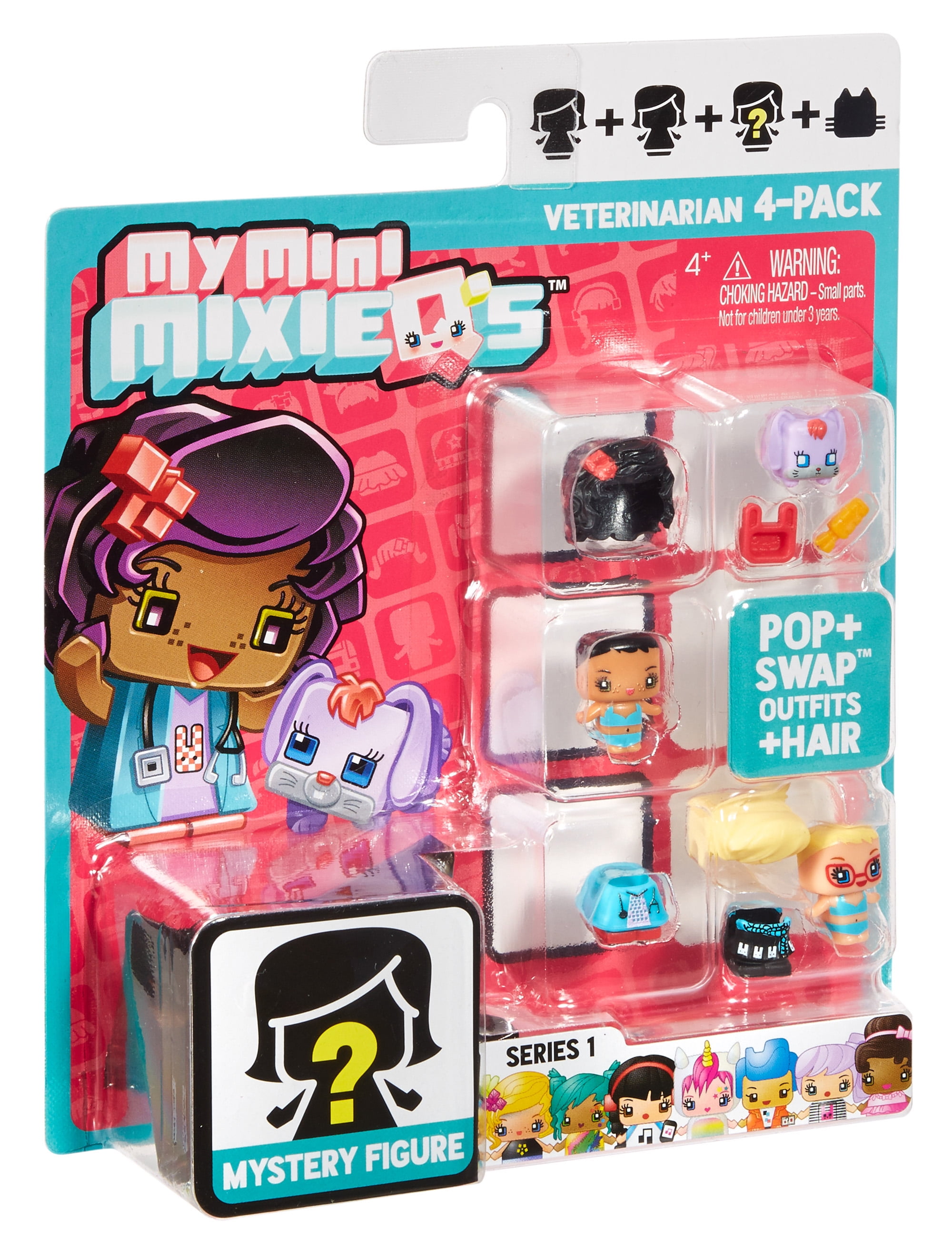 The second fun activity after we found all of the toys was to paint the snow. I combined Tempera paint (because it's washable) and water to make an almost "food coloring consistency" (watercolors would work well too). This allows the paint to soak right in. You can combine colors and use it as a teaching tool for which colors when combined make a new color (i.e., blue + yellow = green). Or, honestly, it's very therapeutic and can be something mindless to do (even with teens).
Lastly, we broke out the PlayDoh tools and began to make different shapes with the snow. It was a very unique sensation pressing something into snow and seeing what shapes you could make with them. Don't push too hard though or you'll go straight through the snow and down to the bottom *spoken from experience*
So rather than sighing loudly every time it snows *spoken from experience* try to make it a positive experience and remember that normally, for children, snow is never a bad thing.
Bring it indoors and have some fun!